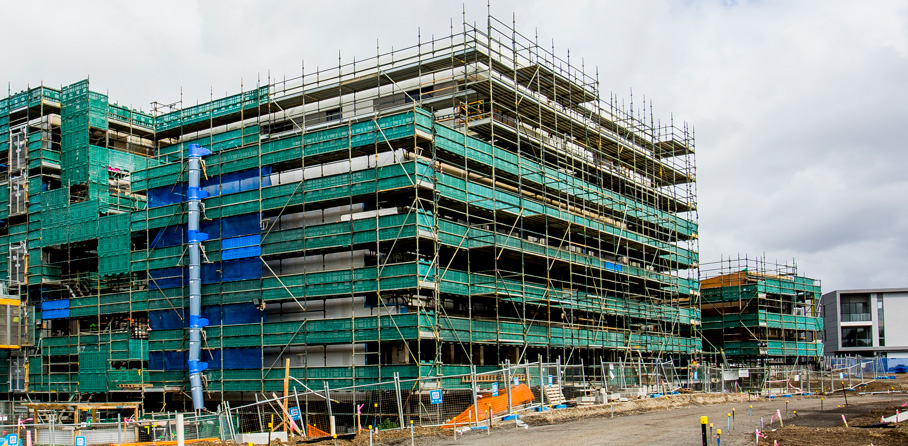 Dulux® AcraTex® is proud to confirm our partnership with Kingspan
 

Insulation, a world leader in innovative thermal insulation products. Together we have developed the Exsulite®-Kooltherm® Thermal Facade System – a fully integrated, lightweight External Insulation and Finishing System (EIFS).
EIFS walling systems have been used in Europe for over 50 years. In recent years the use of Lightweight Cladding Systems as alternate solutions in the building and construction industry has grown rapidly but proper system design and installation has not been considered.
The Building Code of Australia (BCA) or National Construction Code (NCC) requires appropriate design and installation controls to qualify any alternate solution and ultimate success requires a total system approach integrating design, componentry, installation and performance requirements.
The Exsulite-Kooltherm Thermal Facade System protects specifiers, surveyors, builders and their clients from the risks of mixed componentry being used with uncontrolled installation. Exsulite-Kooltherm Thermal Facade System offers a single supply source for the Total Facade System – from wall wrap to the weatherproofing coating.
Exsulite-Kooltherm Thermal Facade System is a lightweight exterior walling system that provides both weatherproofing & insulation of the building envelope and helps to eliminate thermal bridging that can occur through the wall frame.
Exsulite-Kooltherm Thermal Facade System is designed as a total integrated lightweight non-load bearing facade system to deliver a weatherproof external building envelope with a self draining cavity for moisture management whilst providing high thermal performance (R value).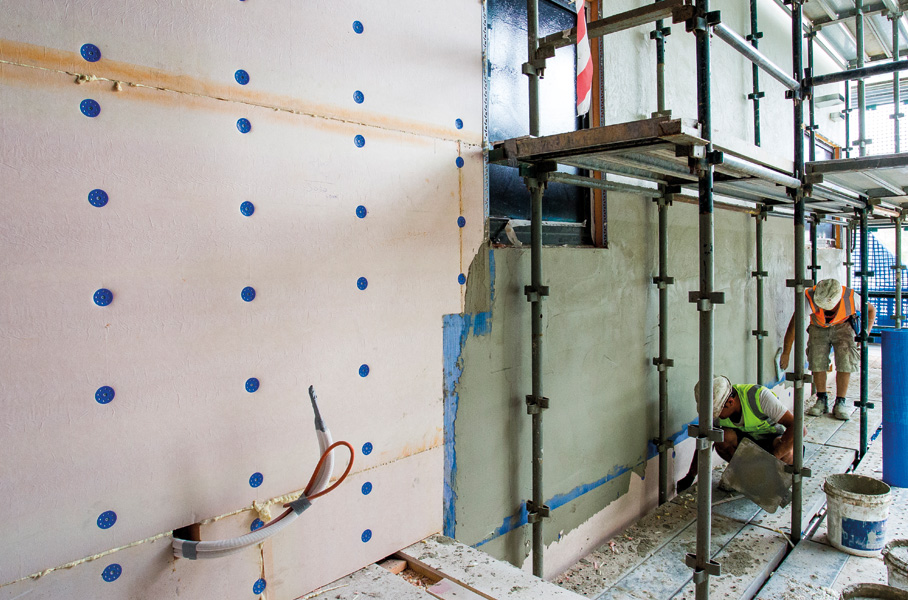 The system integrates Kingspan Kooltherm K5 panel, a rigid, thermoset insulation board.
The Exsulite-Kooltherm Thermal Facade System is CodeMarkTM certified as a total integrated facade system. Comprising of Exsulite breathable wall wrap, wall cavity spacers with timber battens for residential applications or a project designed  Top Hat fixing system for Multi-Residential applications, Kooltherm K5 Phenolic Panel, flashing tape to all openings & penetrations, Exsulite starter piece / cavity closer with weep holes, Exsulite fixing components, Dulux AcraTex XPS Primer, Exsulite Matrix Basecoat with alkali resistant mesh, Exsulite Texture and Exsulite Membrane weatherproof protective coating, or an approved Dulux AcraTex texture and AcraTex membrane topcoat system designed & supplied by Dulux AcraTex and installed by a Dulux AcraTex Exsulite Trained & Registered Installer.