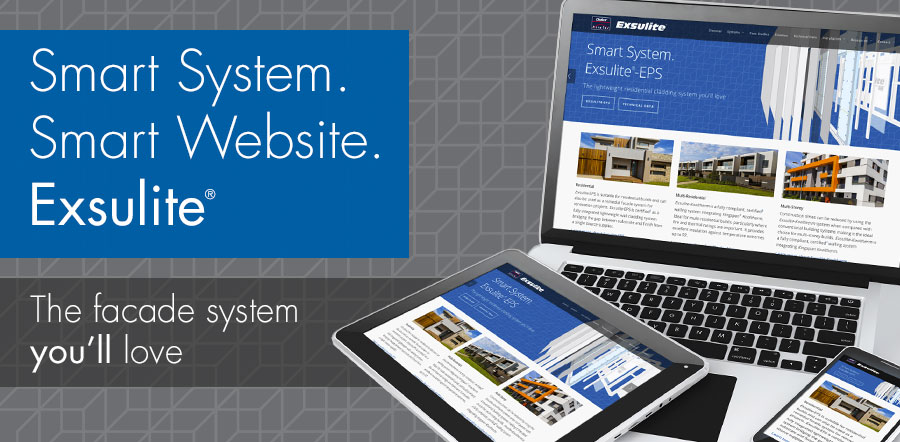 It's here! Announcing the Launch of our New Exsulite Website.
We are excited to reveal our newly designed website for the Exsulite Thermal Facade System by Dulux AcraTex.
Our goal with this new website is to provide responsive design, giving visitors an easy way to learn about the Exsulite Lightweight Cladding System. No matter what device you are on.
Three things you'll love about our new website:
Registered Users have access to Exsulite;
• Specification and installation manuals
• Construction drawings in both CAD and Revit file format
• Notifications on latest document revisions
• Exsulite news emailed to your inbox
Case Studies highlighting recent projects, outlining the value created for our customers.
News will be regularly updated to give you the most up-to-date;
• System information
• Case studies
• Company announcements
Feedback
We're always improving our website, but we know there's still work to do. We hope to continue improving the site so that it best serves how we communicate with you. You can provide your feedback here.