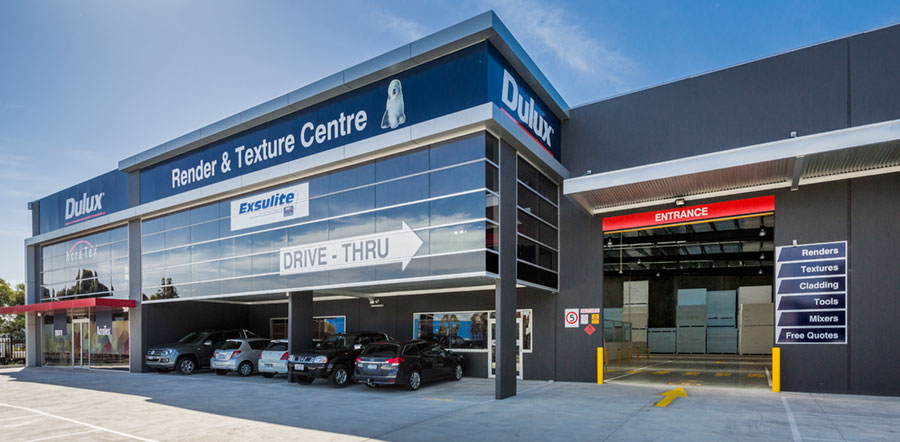 We are proud to announce the opening of the new Dulux® AcraTex® Render and Texture Centre at Keilor Park. This new concept store has been purposely designed to specifically service the growing lightweight cladding market with our Exsulite® Facade System and cater to the specific needs of the AcraTex Texture customer base heavily focused on trowel trades and high build masonry facade systems.
One of the key features of this Trade Centre is to provide customers a new experience with access to internal parking and a 'drive-thru' service for orders. Another feature is the new AcraTex Design Studio that will better engage customers through the selection process with walk throughs of real building system displays relative to market segment, large Texture finish displays and a "Mix and Match" colour selector informing and assisting the total selections experience.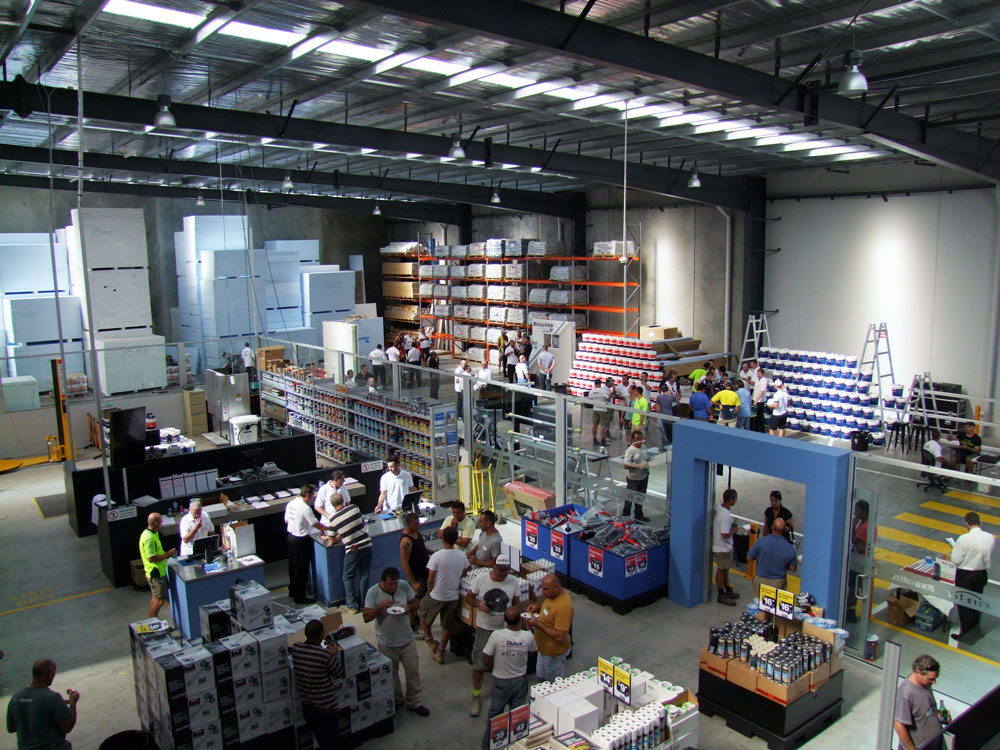 To celebrate this opening, we invited existing Texture, Exsulite and targeted new customers to the grand opening event on Tuesday 10th February. The night was a great success with a large turnout of tradies (including the many that arrived well before opening time to ensure they received their mixing drill door prize) with excellent sales and excitement throughout the night.
The tradies were kept entertained throughout the day by a number of activities including Exsulite demos, Mai® Render Pump demos and the Melbourne Victory soccer players on the Foosball challenge table. Adding to the fun we had Esther's spinning wheel with prizes on the go all night and caricatures by a local artist.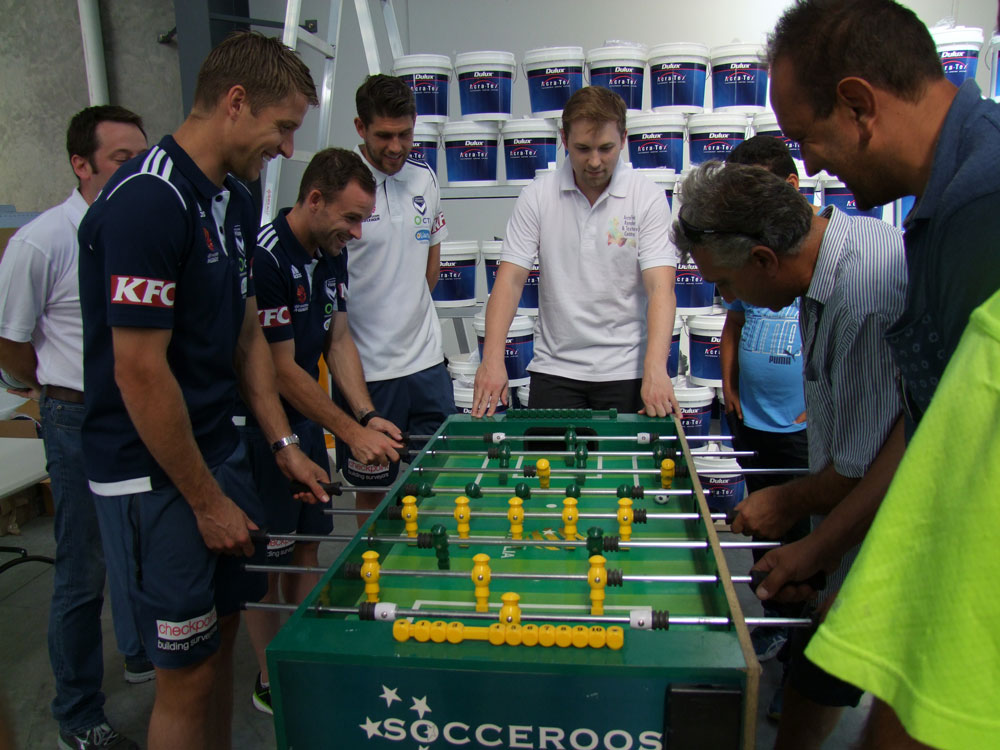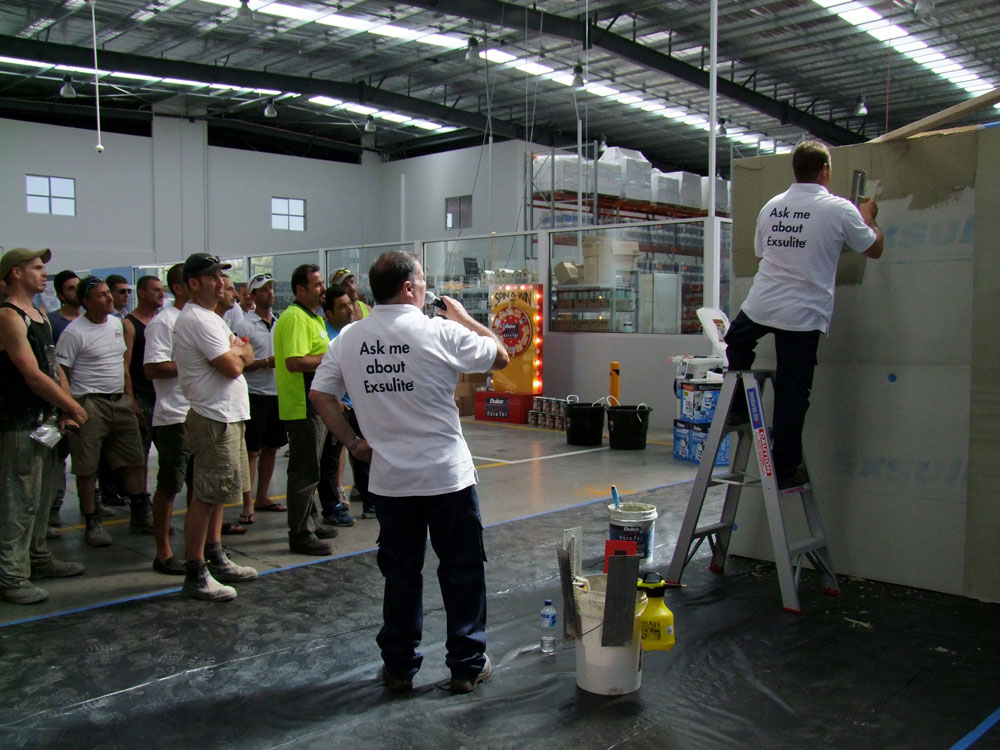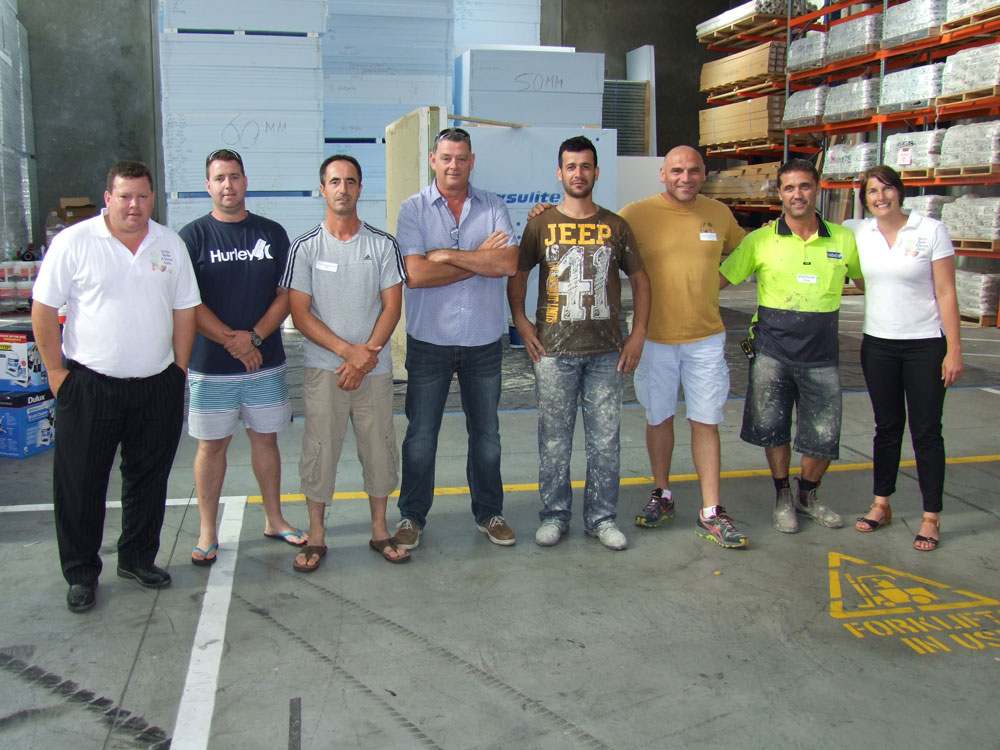 As part of the opening specials, customers who purchased product on the night received entries into our main draw to win large screen TVs and holidays to Queensland. The incentive to customers who purchased large volumes of product on the night is they received more entries into the draw.
A massive amount of work went into the night and would not have been a success without the help from the Stores Group, Trade Sales, Finance and Marketing and of course the AcraTex team, particularly the Victorian sales team led by Esther McConnell.
Learn more about Dulux AcraTex Render & Texture Centre Keilor Park ›